We are very excited to be offering 4 online courses starting this Fall – with more to come in Spring. These classes are intended for homeschoolers but anyone is welcome to sign up.
As always we will be focusing on making these FUN and ENGAGING and full of great CONTENT. No dry text books. No boring lengthy lectures.
All these online classes will be run similarly to regular classes. There will be classmates – the students will meet in moderated chat rooms and in online conferences (some classes). There will be homework assignments. There will be due dates. There will be grades.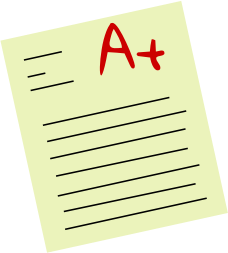 Online classes are not easier than "regular" classes – they are just a different way to deliver instruction so don't choose this option if you are looking for a quick and easy credit. Instead, choose our courses if you are looking to learn a lot – and to enjoy the learning process.
Grades will reflect how well assignments are completed, but because we want students to do as well as possible, there will always be opportunities to resubmit assignments if they want to get a better grade.
Students can log on and work on their assignments any time they want to. Spanish is the only class that does have one set time each week (noon ET on Tuesdays) where students need to get on their webcams and "go to class". They will take part in a live discussion which is pretty fun to do.
Here are the classes we are offering
Scratch
This will be a 16 week course and consist of our beginner, intermediate and advanced courses. Scratch is a drag-and-drop language that allows students to easily create games. It is a good way to start learning about programming concepts before progressing to other languages which require users to learn the syntax.
By the end students will be able to program games like Hangman and Space Invaders.
Photography
This is a year long course divided over 2 semesters. For those who remember the children's program "Fetch" we use a similar style but adapt it for teens. Students taking the course will watch videos each week where 4 teens are taught some aspect of photography and then they are issued a challenge. Once they have watched the teens perform the challenge, students in the class will get to complete the same challenges.
They will also take online quizzes and do various other assignments each week.
Geography
Students will learn geography by watching videos, playing online games and completing fun assignments. There are two different versions of this class – for younger students activities will take about one hour each week. For high school students there will be all the activities the younger ones do plus extra assignments. Many of these extra assignments will involve watching DVDs as actually "seeing" the areas we are studying is a far more interesting and effective way to study geography.
I will also suggest optional activities which some families may enjoy adding each week: books set in the countries we study, board and card games, CD Rom games and apps.
Spanish 1
This is intended as a high school Spanish 1 class. No prior knowledge of Spanish is needed.  The instructor, Suzette LaPorte-Ayo, a native Spanish speaker, taught all my own children Spanish and the three oldest either did well enough on their AP exam to be exempt from languages at college, or they placed into advanced Spanish classes. And my children all really enjoyed the way she taught – which is why we asked her to join our teaching team .
The classes will include video instruction, online games and exercises, quizzes and regular online live discussion times each week.
———————————————————————————————————-
Sign up for one of these classes here. And check back here in a few days as you also be able to go and try out a demo class free.
If you want to get updates on our FundaFunda Academy course offerings, just let us know  and we will keep you updated whenever new courses are starting.