I have long been a believer in the huge value contests bring to education. I have watched how much my own children and my students have gained as they have participated in a wide variety of different ones. Over the years I have discovered many of them and my husband suggested I start sharing these with our readers. In time I hoped to compile these into a book so this is also a way to help that book become a reality.
Here's how it will work: Every week day I will post the information about one contest on Twitter, Facebook and Google+. All of them will have the hashtag #studentcontestoftheday so that they will be easily searchable. At the end of each week, I will do a short summary of the 5 contests from that post week.
That gives you 4 different ways to find them. Follow us on Twitter, Facebook or Google+ – or sign up to get notifications when we publish a new blog post right here:
So here are the contests for the week beginning 9/8/14:
American Math Contest
AMC 8 is for students up to 8th grade and AMC 10 and 12 are for high schoolers. Both contests are offered once a year and contain multiple choice math questions that test and in depth understanding of math contests. A great way to see if students really "get" it when it comes to math.
H & R Block Budget Challenge
In this contest, high schoolers learn real life skills by making decisions on how to use a virtual salary to pay their bills, save and invest. And the students who end up at the top of the leaderboard will be rewarded for their success with nice scholarships!
Patriots Pen Essay Contest

Middle school students send essays based on the current year's topic to their local Veterans of Foreign Wars Post. There are prizes from the local level all the way to national level.
Stock Market Game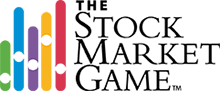 Teams of 2-5 students from 4th-12th grade invest a virtual $100 000 over a few weeks and see how much they can make during the time. Real close-of-day prices are used to make the simulation realistic. This blog post goes into more detail about the contest.
International Student Art Contest
Students from 3-18 from anywhere in the world compete for great prizes by creating art work related to some space theme.
Have your children tried any of these? Let us know in the comments.